Jewelry
The Clay and Metal Loft
27 Fairfax Street SE, Leesburg, VA 20175
Waterford/Leesburg, Stop #15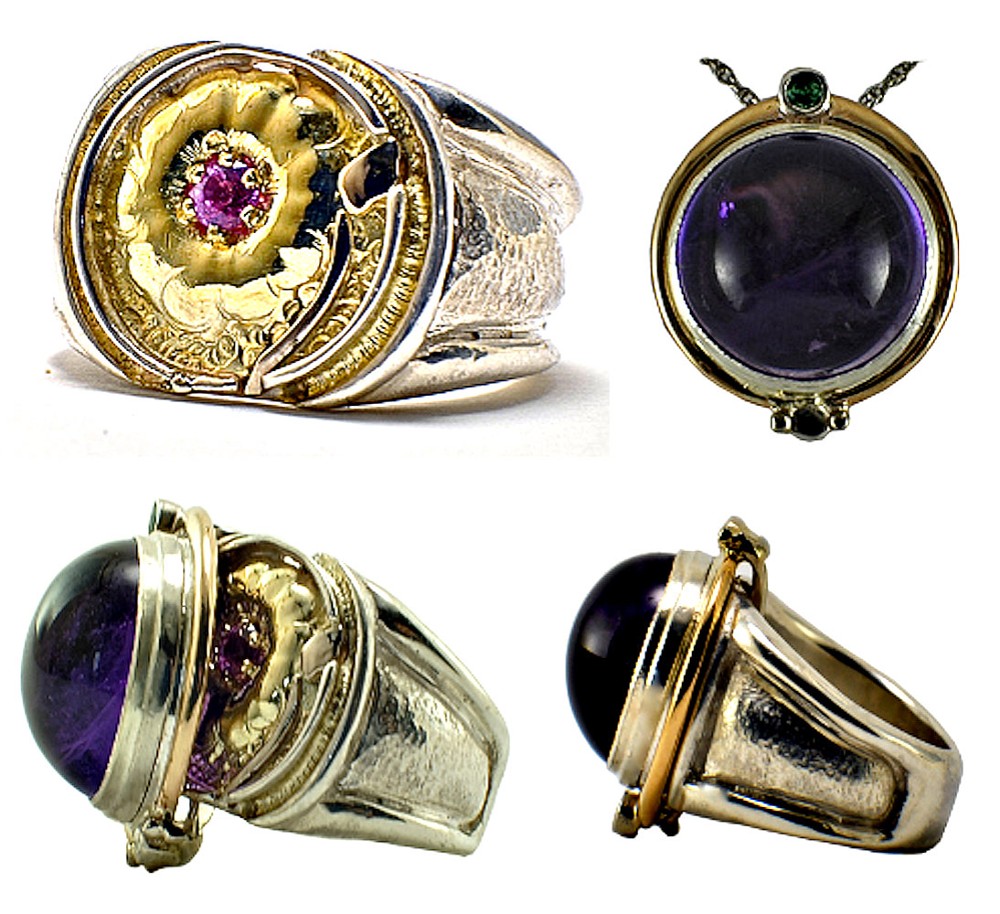 I have worked as a custom designer goldsmith in retail jewelry stores for over thirty years. During those years, I was fortunate enough to work with master diamond setters and gold/platinumsmiths from around the world. I enjoyed working with customers designing one of a kind pieces using various precious gems and metals. Now that I've retired from the business, I am working on an affordable line of jewelry that can be worn in more than one way — two-sided pendants, pill box earrings that transform into dangle earrings, and rings that can be fitted with different centerpieces. By combining silver with touches of gold, enameled copper with silver settings, and semi-precious stones set in sterling, I can still make the one of kind pieces I enjoyed creating at jewelry stores while keeping the price more affordable.
Offering on tour: Jewelry using gold, silver, copper, and/or brass set with semi-precious gems and enamel.
Waterford/Leesburg
Stop #15
Directions to The Clay and Metal Loft:
From Route 7 East (East Market Street), take a left onto Catoctin Circle SE and follow for approximately half a mile. Virginia Village Shopping Center is on the right and The Metal and Clay Loft is on the left side of the shopping center, behind/near United Bank.