Woodturning
Artistic Woodturnings
17063 Raven Rocks Road, Bluemont, VA 20135
Loudoun Valley, Stop #28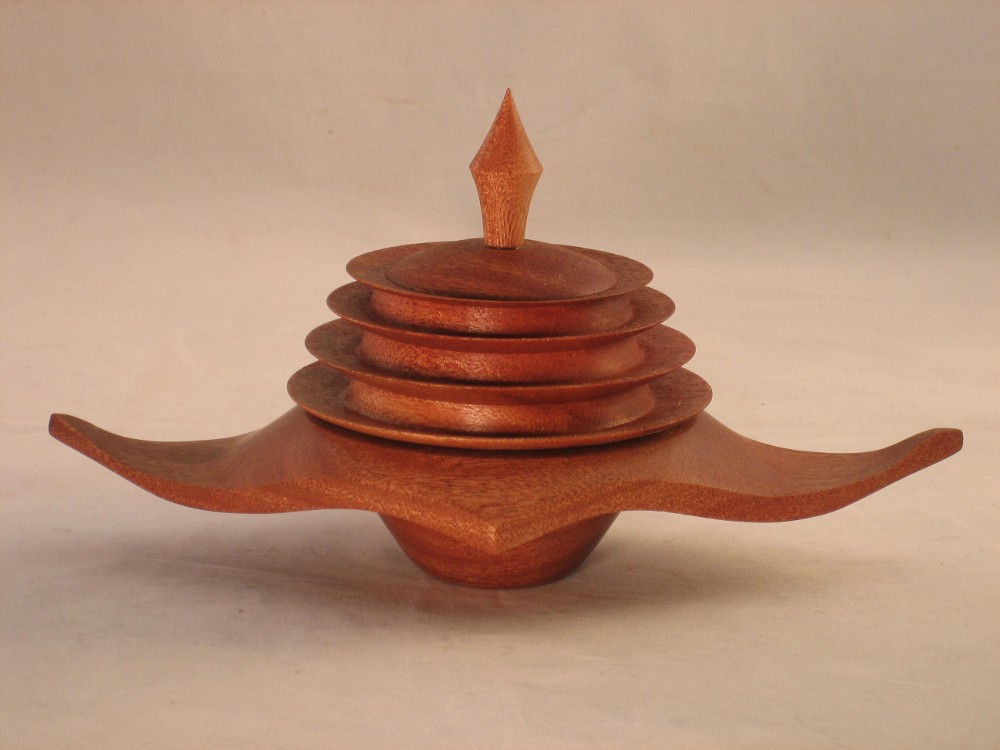 Biography
Harriet, a retired land surveyor, has been doing artistic woodturning for over 12 years. She continues to improve her turning skills by attending national art symposiums, with her husband Don, where internationally known turners demonstrate their methods. These excursions are also an opportunity to purchase exotic woods that can be combined with native Virginia woods in her artwork. Harriet's work has also been recognized in the hardcover book titled "Reflections of Clarke County Virginia" which featured over 100 area artists.
She was one of the founding members of the Gateway Gallery west of Round Hill, Virginia. Harriet's work are currently on display at Arts in the Village, a gallery located in Leesburg, Virginia. Her pieces have been exhibited at the Museum of the Shenandoah Valley in Winchester, Virginia, Bluemont Vineyard, Aldie Mill Art Show, and the Firehouse Gallery and Shop in Berryville Virginia.
Harriet is active in the Apple Valley Woodturners, and the Catoctin Area Turners. She finds it rewarding to provide turnings to be auctioned off for charitable purposes.
Offering on tour: A variety of wood-turned items including lidded jewelry boxes, shawl pins, and ornaments. Woodturning demonstrations. Refreshments.
Directions to Artistic Woodturnings:
On Rt. 7 West (Harry Bryd Hwy) turn right on Rt. 601, Raven Rocks Road (at top of the mountain). Watch for "End of State Maintenance" sign in apx. 2 1/2 miles. Continue straight into the woods. You will pass a wooden sign which reads "Maloney/Perintoni". Do not turn off road. Next sign will read "Maloney". Continue on. The studio is at the end of the road.