Photography - Large Format
Purcellville's Historic Train Depot
200 North 21st Street, Purcellville, VA 20132
Loudoun Valley, Stop #23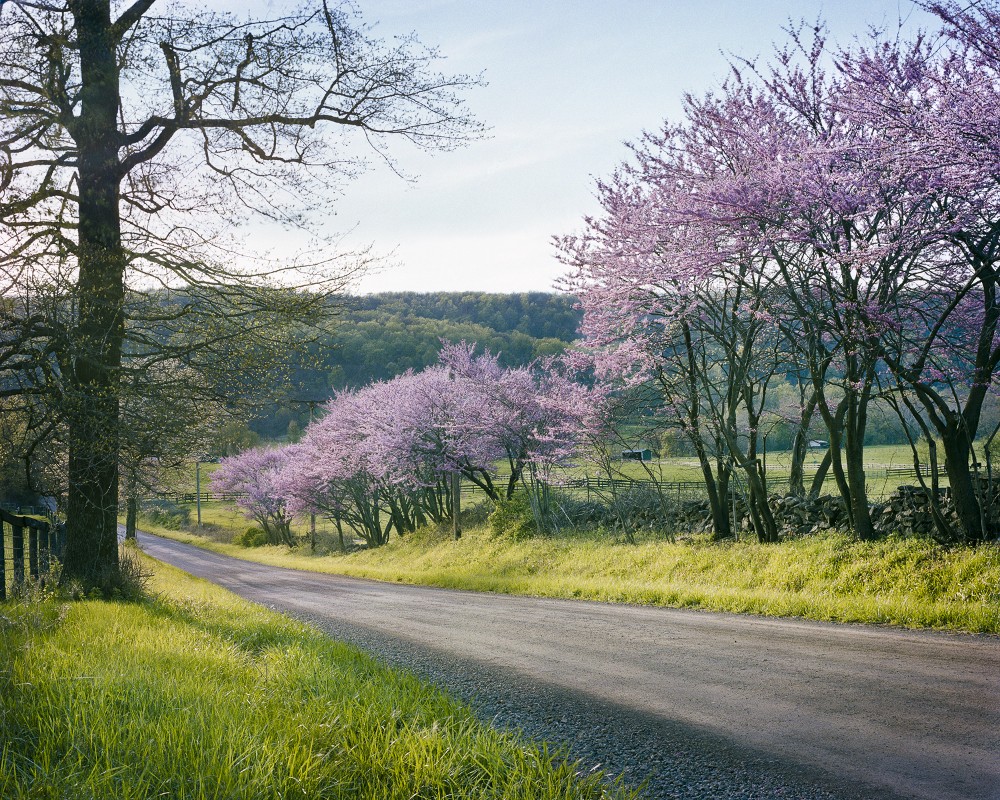 I have been photographing and printmaking for nearly 44 years, most consistently being drawn to the sublime character of romantic-style scenes; scenes full of light and shadow and story. I find clarity in the light, but I also need a bit of mystery, and in the shadows I find it.
My inspiration comes from a wide range of styles and artists, but at the crux is the artwork that is best recalled as the Hudson Valley School of painting and the work of the 20th Century great photographers such as Ansel Adams, Edward Weston, and Alfred Stieglitz.
The elegance and luminous qualities of their art guides me from the moment I get in my truck to hunt for subjects to the moment of printing whatever it is I captured. My style almost always involves a distinct manifestation of that curious dance that light and shadow play upon the natural landscape.
There's a deliberate reason why I choose to make a photograph. It's because I want to remember the moment--or more specifically the story that strikes me during the moment. The 'remembering' is a huge part of why I'm a photographer in the first place. Why are we on this earth if not to remember our experiences, our stories; to learn something from them, and to pass them on?
Thirty years managing medical research taught me to always question, to explore, to experiment, and to resolve the world around me. I am a perpetual learner, always on the search for more, for the different. Photography satisfies both passions. It stops time in a way no other media can, giving us an opportunity to explore and discover what our eyes and brains want to dismiss in mere fractions of a second.
I don't mind being called a "traditional" fine art photographer. I capture my scenes using 'old fashioned' bellows film cameras because that's the best way I know to tell the visual stories as I see them. Using larger format film cameras gives me the ability to create large prints that retain elegant details, textures, and depth that smaller cameras can't.
Almost exclusively, I create my photographs as large exhibition prints. The larger the print, the more I love what I do. My love of elegant, large exhibition prints guides everything I do as a photographic artist.
All prints are Limited Editions, printed with pigment inks on heavy cotton rag paper and hand-finished with an archival, protective varnish that gives the surface a beautiful, rich fine texture and delicate gloss. My prints need not be matted nor placed under glass, giving an unimpeded view of the art. I perform every step of the creation process personally to ensure that you are seeing my personal best.
Offering on tour: Framed and unframed Limited Edition photos and cards.
Directions to Purcellville's Historic Train Depot:
From Main Street in Purcellville heading west, turn right on North 21st Street, to the light yellow train depot in front of Magnolia's.