Painting
Lori Goll Art
401 Bicksler Square SE, Leesburg, VA 20175
Waterford/Leesburg, Stop #17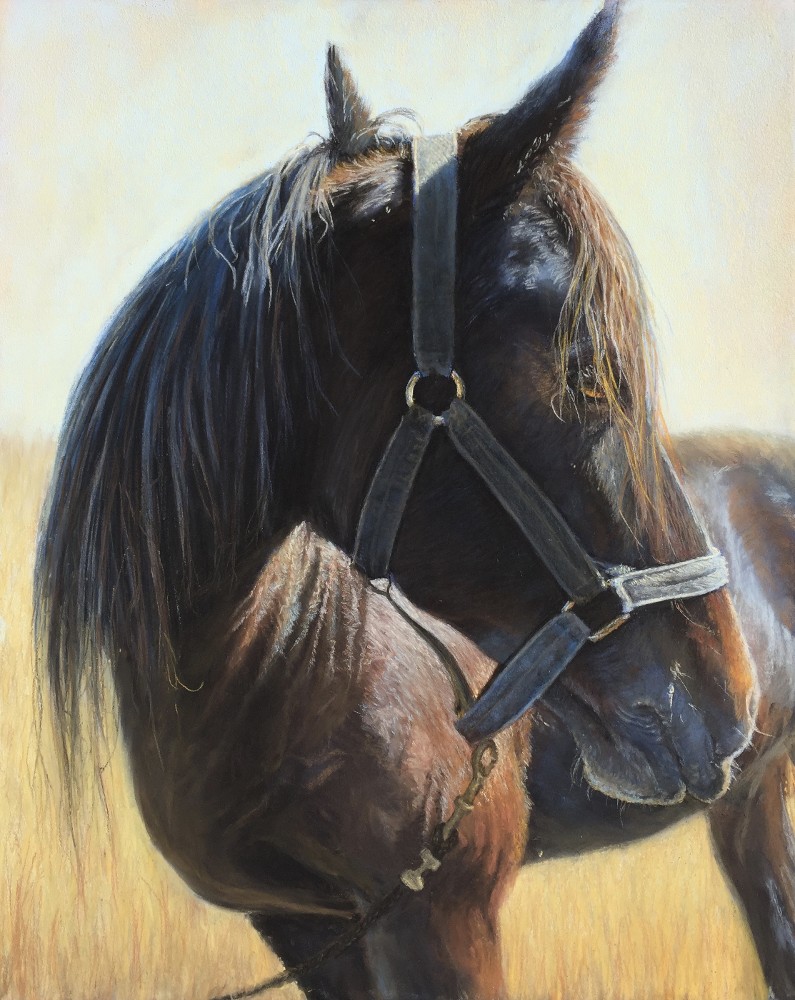 I remember the first time a painting made me cry. I was strolling the streets of a small town when my eyes laid upon a painting in the window of an art gallery. I was touched so deeply by the beauty, mystery, and nostalgia that I gasped and my eyes filled with tears. I had no idea that a piece of visual art could do that. Since that time I have studied the works and techniques of the Tonalists. Many people mistake my paintings for photographs. Although I usually consider this a compliment, what I want to do more than make an accurate depiction is to convey the mood of the scene or subject when I gazed upon it.
I consider myself a nature painter, although I also occasionally paint still life. I work from photographs as well as life, and I enjoy painting en plein air. I work in pastel, watercolor, and oil. I have had several solo exhibitions, and been a part of numerous juried shows throughout the area, and am very active in the local art community as a Board Member of the Loudoun Sketch Club, a member of the Great Falls Studio group and Loudoun Arts Council, and an art instructor at the Great Falls School of Art and Compass Homeschool Enrichment. I've received many awards for my work.
I'm thrilled to be working in my new home studio at 401 Bicksler Square SE close to historic downtown Leesburg. I'll be open for the tour, and other times by appointment. Please visit my website to see more of my art. And feel free to leave your contact information so that I can add you to my mailing list.
Offering on tour: Original pastel, oil, and watercolor paintings. Small inexpensive framed and unframed studies. Fine art prints and note cards. Refreshments. Pastel painting demonstrations.
Waterford/Leesburg
Stop #17
Directions to Lori Goll Art:
From Route 15 North entering Leesburg, turn right onto Catoctin Circle, left onto Harrison Street, right onto Crescent Station Terrace, right onto Kornblau Terrace SE, and left onto Bluemont Branch Terrace. Studio is ahead on the right facing the lawn. Park on street or in Crescent Station lot.